Fresh from our Kickstarter Project
Thank you everyone for backing and sharing so far! Three of our Olympian rewards are reserved- wow! Can't wait to see what breeds and colors come from that. Also- looks like we are in for +2 colors and +5 more horse breeds, according to our Share Goal.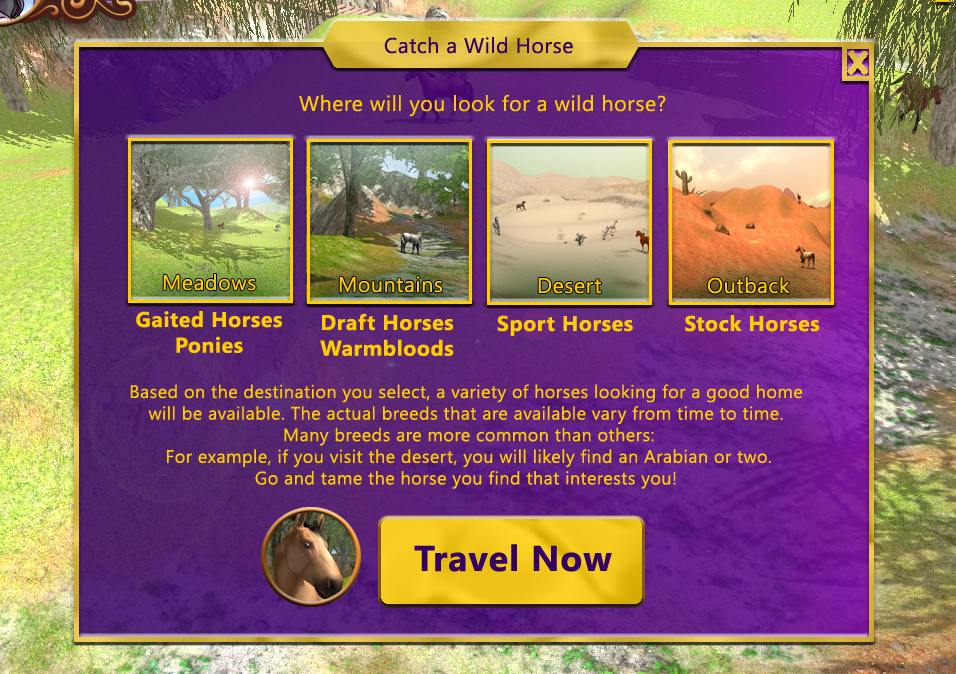 I promised I would talk about this soon so here it is! One of the first things you will get to do in VHR3D is catch a wild horse, yes, literally. This horse may be the foundation to your stock, and begin many generations of equine awesomeness. As shown in our picture below, you will select a map to visit (possibly atop your starter horse), and then you will be transported there. When you reach the map, there will be wild horses of various colors and breeds. The spawn of horses that will be there are based on Rarity of the actual horse breed.
You also can see some of the UI we are working on, what do you think? Another question is, do you think that we should reveal much of the stats of the wild horse? Or just the breed- and maybe a vague clue?